Rude On Food

How Food Says Cheese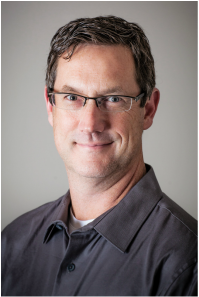 It's been 24 years since I started making food look good for photography and commercials. It seems like just yesterday I was struggling to make my first bratwurst look good for Miller Beer. I had no idea what I was doing. Like many young stylists, I thought I had to use normal cooking techniques to make food look good. That was a long time ago, and since then I have learned a thing or two about how to make food look really good.People always ask me how I got into this business. It's really quite simple. Hard work and a little luck. As an aspiring chef fresh out of culinary school, I always enjoyed the presentation of food, but not the monotony of doing a fish fry for 300 on a Friday night, or working a wedding for 500 every weekend. Working as a chef taught me one very important thing that has stuck with me over the years. No matter how difficult my job may be as a food stylist from time to time, it doesn't compare to a grueling 17 hour day in a restaurant or resort. For that reason I keep a pretty easy going attitude on set. I am known for my sense of humor and my ability to pull off the difficult shot without the drama.With food styling, I found out quickly that having a good knowledge of food was not enough to be a good food stylist. Not by a long shot. It takes years to develop the skills necessary to create mouthwatering visuals. It also takes incredible problem solving skills and the confidence to know that regardless of how challenging a food may be, I will get the job done.Food styling takes a lot of patience, hard work and a constant desire to achieve greatness, yet knowing when to walk away from a set saying "that looks good, shoot it". Food is my passion. There is no medium that elicits such emotion as food. Whether it's a juicy burger, a gooey grilled cheese sandwich, or a sinfully smooth chocolate dessert. All people love to look at food including me. However, in order to achieve that look, it takes talent, knowledge and timing. Skills that only a seasoned food stylist can provide. Whether your needs are for packaging, editorial, brochures, billboards, cooking shows, commercials, recipes, recipe testing or teaching Rude On Food can provide you with the necessary experience and talent to get the job done properly. Feel free to call or e-mail me with any questions. Hope to talk to you soon.
Jim Rude
My New Cookbook is Available!
I am pleased to announce that the cookbook that I recently wrote, styled and developed with Jena Carlin titled "
Herbs for Flavor, Health and Natural Beauty
" is now available. You can purchase a copy on Amazon by clicking the title of the book. We are very proud of it and I'm sure you will love it as well. It has over 200 full color photos, including over 80 recipes and lots of beautiful home beauty and crafting projects, all using herbs. The photography is stunning and the printing is gorgeous!